Photographs Etched into Glass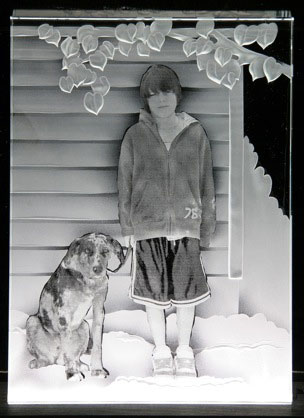 We can start with with your photo, etch it into glass and add any other elements you'd like by sand carving them around it or into another layer in back of it. The possibilities are endless. We can create whatever you can imagine with this technique. It might be fun to have a lit etching of my family in front of the Great Pyramid or the Taj Mahal.





---
The likeness of Kelsey (below) is based on a photo by Madison photographer Bill Fritsch. The photo and a few of the stars are blasted into a piece of clear glass layered over stained glass with more stars and the moon. Both panels are combined in one wooden frame with led lighting hidden in the frame. It was created to be exhibited at a benefit held for the Madison Area Down Syndrome Society and will also be exhibited in the governor's office at the capitol building in Madison during the month of October 2010, National Down Syndrome Awareness month.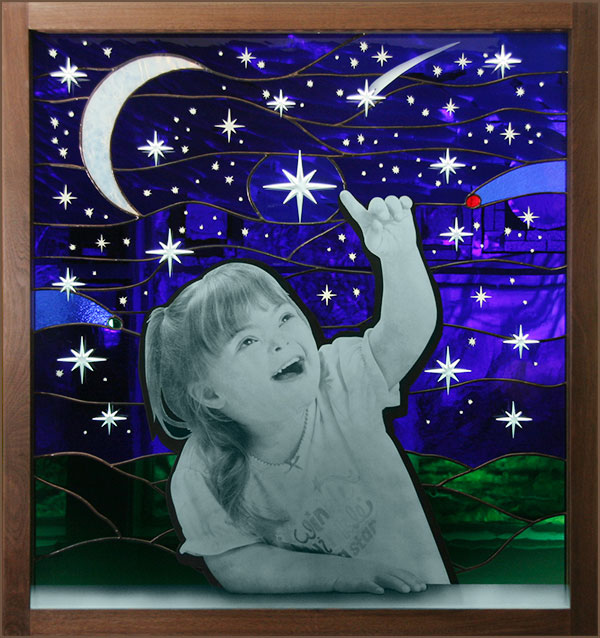 Exhibited in the governor's office at the State Capitol Building in Madison, WI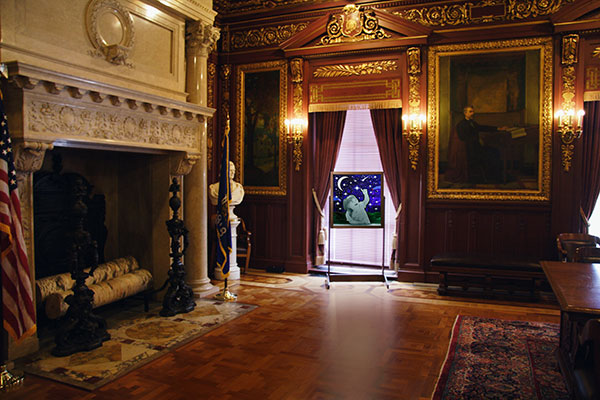 Bart and Cherry Starr Museum sign at Rawhide Ranch in New London, WI